Pseudomonas is a psychrotropic-bacteria which can survive and thrive at low temperature, due to this, it is known causative agent of spoilage of refrigerated products such as red meat, poultry, fish, and milk and milk products. They are ubiquitous in nature and they can thrive in soil, fresh water, and marine environment. Their survival ability is based on the wide range of environmental requirements such as well as cosmetic and pharmaceutical products. Increase in the number of such bacteria tends to lower the quality and safety of the food, and in return, the risk of getting diseases. Some species are known with pathogenic activity while some are opportunistic bacteria for immunocompromised individuals. Furthermore, Pseudomonas aeruginosa is the common target in food and pharmaceutical industries due to its versatile metabolic capacity, persistence, and multiple virulence factors; one of which is prolific biofilm formation.

Therefore, the Pseudomonas Aeruginosa testing process is recommended, and the Compact Dry Pseudomonas Aeruginosa bring convenience to the user because of the advantage of no need to prepare environmental chemicals, tools, and consumables. Complex wear. All technology used for this Compact Dry Pseudomonas Aeruginosa is pre-poured medium. And the user only needs to extract the sample, put the sample into a dish and incubate. AZ LAB Co., Ltd. is currently the official distributor of Nissui Compact Dry in Vietnam.
Result interpretation
Red colonies with greenish-yellow ring or halo
Procedure
- Aseptically weigh 10.0g or pippette 10.0ml sample to appropriate sterile container (i.e stomacher bag, dilution bottle, whirl park bag).
- Add 90.0ml diluent to achieve 1:10 dilution and homogenize. Adjust pH if neccessary. suggested diluents for routine parameters are butterfield's phosphate buffer, maximum recovery diluent, and other appropriate diluents depending on BAM
- If needed, dilute the sample further.
- Open the cap. Dispense 1.0ml of diluted sample in the middle of the CompactDry plate. Recap the plate.
- Invert and incubate the plates at specific incubation condition.
Manufacturer's recommendation:
35 ± 1
0
C for 48 ± 4 hour.
- Read results.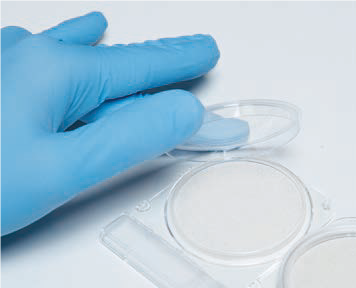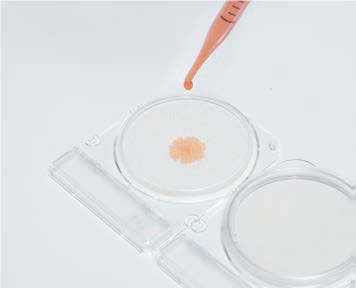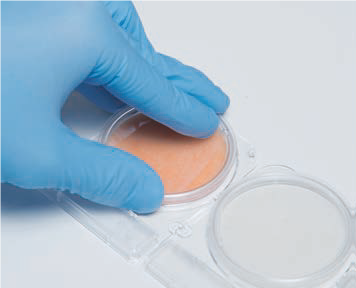 AZ LAB Co.,LTD is currently the official distributor of Nissui Compact Dry products in Vietnam with all the following criteria: Total Count (TC), E.coli and Colifrom (EC), Enterobacteriae (ETB), Vibrio parahaemolyticus (VP), Bacillus cereus (X-BC), Yeast & Mold (YM), Staphylococcus aureus (XSA), Enterococcus (ETC), Pseudomonas aeruginosa (PA), Salmonella (SL), and Listeria.
​
http://azlab.vn/en/shops/compact-dry/compact-dry-nissui-distributor-az-lab-in-vietnam.html
Products in this Category