Compact Dry Bacillus cereus X-BC | Nissui
Compact Dry Bacillus cereus X-BC | Nissui
Manufacturer: Nissui - Japan
Packing: 4 unit/pack
Incubation Temperature: 35 ± 2°C
Incubation Time: 24 ± 2 hours
Interpretation: green or Blue colonies.
Product are certified by the organizations MicroVal, NordVal.

Bacillus cereus is a gram-positive, aerobic, spore-forming bacterium which usually thrive in soil, vegetable, and various raw and processed food products. Bacillus spores can survice adverse condition and germinate if conditions improve, a trait which makes completely eliminating them difficult. Studies showed that when the bacterial population of bacillus cereus reached more than 10 cells/g toxins are produced, it can either be emetic or diarrhetic enterotoxin which attributed with acute attack of nausea and vomiting, or with abdominal pain and non-body diarrhea, respectively. with this Bacillus is considered as a release parameter for cooked meat and vegetables, boiled and fried rice, vanilla sauce, custards, soups, and raw vegetable sprout.

Result interpretation
round blue or light blue colonies

Procedure
- Aseptically weigh 10.0g or pippette 10.0ml sample to appropriate sterile container (i.e stomacher bag, dilution bottle, whirl park bag).
- Add 90.0ml diluent to achieve 1:10 dilution and homogenize. Adjust pH if neccessary. suggested diluents for routine parameters are butterfield's phosphate buffer, maximum recovery diluent, and other appropriate diluents depending on BAM
- If needed, dilute the sample further (refer ro page no.38)
- Open the cap. Dispense 1.0ml of diluted sample in the middle of the CompactDry plate. recap the plate
- Invert and incubate the plates at specific incubation condition. Manufacturer's recommentdation: 35 ± 20 C for 24 ± 2 hour. Microval: 300C for 48 hours, Nordval: 30 ± 10C for 48 ± 20C
- Read results.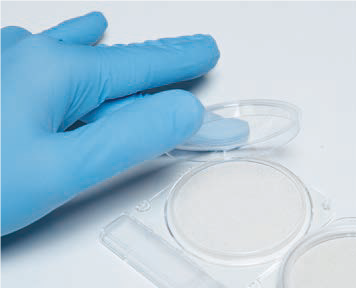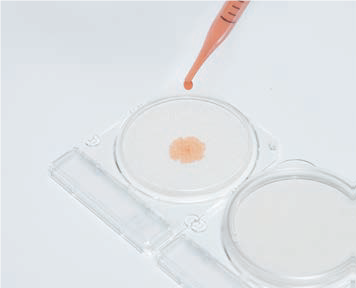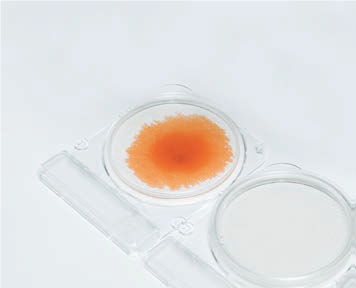 AZ LAB Co.,LTD is currently the official distributor of Nissui Compact Dry products in Vietnam with all the following criteria: Total Count (TC), E.coli and Colifrom (EC), Enterobacteriae (ETB), Vibrio parahaemolyticus (VP), Bacillus cereus (X-BC), Yeast & Mold (YM), Staphylococcus aureus (XSA), Enterococcus (ETC), Pseudomonas aeruginosa (PA), Salmonella (SL), and Listeria.
​
http://azlab.vn/en/shops/compact-dry/compact-dry-nissui-distributor-az-lab-in-vietnam.html
Products in this Category